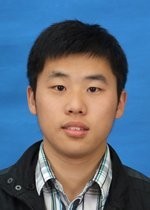 Advisor(s):
Marija Ilić
Research Project Description:
My research focuses on dynamics and nonlinear control of future smart power grid.
Research Interests: Large-scale systems modeling and control, Dynamics of smart power grid
Awards/Fellowships:
ECE Ph.D. Dean Fellowship: 2013
Graduate with Honor: Outstanding Graduate of Huazhong University of Sci & Tech 2012
Publications:
Submitted Publications:
X. Miao, M. D. Ilić, "Differential Flatness Based Model Predictive Control in Power System", EESG Working Paper No. R-WP-3-2014, (To be submitted).
Personal Webpage: https://sites.google.com/site/cmuxiamiao/
CV: https://drive.google.com/file/d/0B-hG9foDt5poWEZjWFA2MWI4WTQ/edit?usp=sharing
Contact:
Phone: 412-551-9398
xmiao@andrew.cmu.edu
Education
Ph.D 2014.1-present
Electrical and Computer Engineering
Carnegie Mellon University
M.S, 2012.8-2013.12
Mechanical Engineering
Carnegie Mellon University
B.S., 2008-2012
Material Processing and Control
Huazhong University of Science and Technology, Wuhan, China