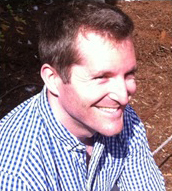 Advisor(s):
Paulina Jaramillo, Gabriela Hug
Research Project Description:
I research the economic consequences of high penetration renewable energy. It has long been clear that renewable energy can provide reductions in supply cost. However other aspects such as the additional cost of balancing are often poorly addressed. In my first paper, I address the economics and equity of balancing area (BA) consolidation, a policy that has been touted as a panacea to the balancing of wind. We found that the economic motivation of BA consolidation is not motivated by the addition of wind (20% by energy). My recent research focuses on quantifying the prospective potential of the availability and supply of demand response.
Research Interests: Renewable Energy, Energy Systems, Electricity Market Design and Economics, Electric Reliability and Balancing, Demand Response, Dispatch Models, Social Welfare.
Publications:
Ryan, T; Jaramillo, P; Hug, G.; "Economics and Equity of Balancing Area Consolidation to Support Wind Integration," (forthcoming)
Lazarewicz, Matthew L.; Ryan, Todd M.; "Integration of flywheel-based energy storage for frequency regulation in deregulated markets," Power and Energy Society General Meeting, 2010 IEEE , vol., no., pp.1-6, 25-29 July 2010.
O'Brien, Christopher.; Leshchiner, Michael.; Ryan, Todd.; "Design and Demonstration of a Multi-Fuel Automotive Fuel Processor With Novel Catalyst Integration and Rapid Control System," ASME Conf. Proc. 2008, 475 (2008).
Personal Webpage: https://sites.google.com/site/toddmichaelryan/
Contact:
Office: Baker Hall 129C
Phone: 617-784-5342
toddryan@cmu.edu
Education
Ph.D., 2010-2014
Engineering and Public Policy
Carnegie Mellon University
B.S.E., 2001-2005
Chemical and Biological Engineering
Tufts University